What is the Statute of Limitations for Personal Injury Cases in New Jersey?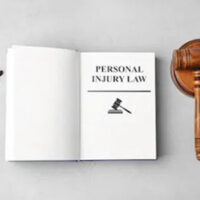 Were you or a loved one injured by someone else's negligent actions? If so, you may have the legal right to bring a claim against them for compensation. This claim will allow you to recover compensation for any physical damage, injuries, pain and suffering, time off work, and more. New Jersey law says you must resolve your case within a certain amount of time or proceed with filing a lawsuit to continue negotiations.
The term statute of limitations refers to how long you have to bring a lawsuit for your particular type of claim. The time limit can vary based on what the circumstances are in your case. Failure to file within the allotted time can have dire consequences. In almost all cases, failing to file in time means your claim would be barred for good. What that means is that even if the insurance company extended an offer to you only days before, they are under no legal obligation to keep that offer open once the deadline has passed.
Missing the statute of limitations is a common mistake that can happen when you represent yourself in a personal injury claim. That is one reason why retaining a New Jersey personal injury attorney is so important.
Two Years to File in New Jersey
In most cases, you have two years to file a lawsuit for personal injury claims. The clock starts running from the date of your injury or the accident. This applies to everything from auto accidents to slip and fall cases.
There is a chance that the filing deadline will be different in some cases. One example where the two-year rule is a bit more flexible is with medical malpractice claims. You won't always know you were injured on the day of your treatment or surgery. For example, if the doctor leaves a surgical instrument inside and is not discovered for six months, the two-year statute starts running from the date of discovery.
The reason there is a deviation in medical malpractice claims is to keep providers from trying to cover up their mistakes to avoid paying from their negligence.
Some states have a different statute of limitations for wrongful death claims. In New Jersey, it is the same two years, which would start running when the deceased passed away. That could be the same day of the accident, two weeks, two months, etc.
Exception for Minors
Another exception to the two-year filing deadline is when the plaintiff is a minor or lacks mental capacity due to a disability that prevents them from understanding their legal rights. Once the minor turns 18 or the person regains their mental capacity, they will have a full two years before they are required to file a lawsuit.
Claims Against the Government
If your case involves a claim against the government, the statute of limitations may be shorter. The various government agencies have stringent rules on filing deadlines. It's best if you contact an attorney right away; otherwise, you may forfeit your right to file a claim entirely.
Contact a New Jersey Personal Injury Lawyer
If you were injured in a New Jersey personal injury accident, don't put your entire case in jeopardy by representing yourself. Let a knowledgeable New Jersey personal injury attorney help. Contact Citizen Soldier Law today to schedule an initial consultation.