Some Defenses You Can Expect In Your New Jersey Personal Injury Claim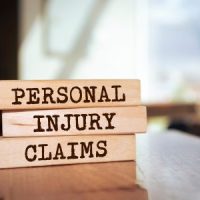 After being injured because of another party's negligence in New Jersey, you have the right to file a personal injury claim and recover compensation. After filing your personal injury claim, you may expect that proving your case and recovering compensation will be easy. However, the truth is that it is common for the defense side to mount a strong defense strategy in the hopes of defeating the claim or reducing recovery. For this reason, it is vital that you hire an attorney to help you with your personal injury claim.
While there are many defenses you can expect in your personal injury claim, the following are some of the most commonly seen defenses in New Jersey personal injury claims;
Defense #1: You Are Also To Blame for Your Accident
This defense is raised to limit the compensation owed or completely bar you from recovering compensation. According to New Jersey's comparative negligence rule, you can recover compensation for your injuries even if you bear some degree of liability for your car accident. However, you cannot recover compensation if your fault exceeds that of the defendant. And in the event that you bear some degree of responsibility but are still eligible for compensation, your damages will be reduced by your percentage of fault. For instance, if you are 20% to blame, your damages will be reduced by 20%.
Defense #2: You Suffered Your Injury Before the Accident That Is the Subject of Your Claim
This is a defense that the defendant will raise to try and get out of compensating you. Here, the defense is not claiming that you are liable for your accident. Instead, the defense is arguing that, even though the defendant acted negligently, he or she did not cause the injury you claim you suffered in the accident. The defense is claiming that you had a pre-existing injury.
The defense side will rely on medical records and testimony from doctors to prove that your injury existed before the accident in question. The defense attorney may request medical records from you for several years leading up to the accident and then comb through them for any evidence that you have sought treatment for a similar injury.
It is crucial to note that in New Jersey, you have the right to recover compensation in a personal injury claim, even if you have a pre-existing injury. If the defendant's negligence aggravated your pre-existing injury, you have the right to recover compensation.
Defense #3: It Is Too Late to File Your Claim
There is a time limit for filing a personal injury claim in New Jersey. According to New Jersey Statutes section 2A:14-2, the standard limit for filing a New Jersey personal injury claim is two years. However, if two years have passed since your accident, there could be an exception that entitles you to extra time. For example, if the defendant left the state of NJ at some point after the accident but before you could file your claim, that time of absence might not be counted as part of the two years.
Contact a New Jersey Personal Injury Lawyer at Citizen Soldier Law
At Citizen Soldier Law, our New Jersey personal injury lawyers have extensive knowledge and experience successfully handling personal injury claims. Contact us today to schedule a consultation and discuss your case.
Source:
lis.njleg.state.nj.us/nxt/gateway.dll/statutes/1/112/308?f=templates$fn=document-frameset.htm$q=%5Brank,100%3A%5Bdomain%3A%5Band%3A2A%3A14-2%20Actions%20for%20injury%20caused%20by%20wrongful%20act,%20appointment%20of%20guardian%20ad%20litem.%5D%5D%20%5Bsum%3A2A%3A14-2%20Actions%20for%20injury%20caused%20by%20wrongful%20act,%20appointment%20of%20guardian%20ad%20litem.%5D%20%5D%20$x=server$3.0#LPHit1