Defending Against a New Jersey Board of Pharmacy Complaint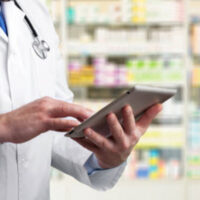 Obtaining your license to work as a pharmacist requires a lot of education and training, not to mention passing rigorous tests and examinations. Once you receive your license, there is no guarantee that you will maintain it forever. The risk of losing your license can be a terrifying experience.
If you are facing possible disciplinary action with the New Jersey Board of Pharmacy, it's important to speak with a New Jersey medical licensing attorney. At Citizen Soldier Law, our legal team has years of experience defending clients facing disciplinary action from various state licensing boards, including the Board of Pharmacy.
The State Board of Pharmacy can reprimand or suspend, cancel, or even revoke a pharmacist's license if they are found to have violated any applicable regulations or laws.
Types of Pharmacist License Matters
There is a long list of possible complaints and issues that can put a pharmacist's license at risk. Some of the most common ones include:
Administrative complaints,
A criminal conviction, DUI or substance abuse,
Pharmacy audits and inspections,
Overpayment and other fraud allegations,
Investigations,
License matters, and
Improper filling of a prescription.
How the Board of Pharmacy Investigative Process Works
Understandably, facing an investigation can be a scary experience. However, we may be able to avoid any formal action against your license with the right New Jersey medical licensing attorney representing you.
With pharmacist complaints, they typically fall under either prescription errors or pharmacist misconduct. Depending on the severity of the allegations and the investigation involved, the complaint process might last a few months or longer. If the Board decides to pursue the complaint, it can turn into formal disciplinary action. Disciplinary action and penalties can wreak havoc on a pharmacist's career and reputation. That is one of the reasons why it's so important to have an experienced New Jersey medical licensing attorney on your side.
What Should You Do if You're Facing Disciplinary Action?
First, remain calm and do not act rashly. Some people may be scared by the pending investigation and voluntarily opt to give up their license. You should never do that. Don't assume that if you are licensed in another state, this won't follow you there, even if you offer to relinquish your license early on.
While you shouldn't act rashly, you shouldn't do the opposite and pretend this will go away on its own, because it won't. If you did nothing wrong, you should defend yourself at the formal hearing, if one becomes necessary. Working with an attorney early on can make a difference in the outcome of your case.
Do you have professional liability insurance that includes legal defense coverage for professional licensing investigations beyond just malpractice claims? You would need to check the policy carefully to see if it provides coverage for professional license defense, not only defense of malpractice claims.
Contact a New Jersey Medical Licensing Attorney
If you believe a pending investigation is being opened against your New Jersey pharmacist license, it's imperative to speak with an attorney right away. Contact Citizen Soldier Law today to schedule an initial consultation. Our attorneys have years of experience helping New Jersey clients with all their medical licensing needs. Don't assume the worst in your case. Let us help prepare the best defense possible.