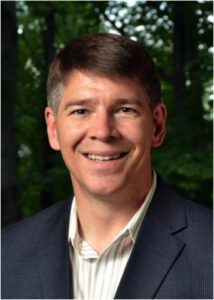 Col (Ret) Patrick Alan Barnett, Colonel (retired), U.S. Army, was an inspiration to the firm and led the way.
In a devastating shock to the Army JAG community, "Colonel B" passed away unexpectedly on Friday, September 18, 2015. Days prior, Patrick was caring for his family's property which led to this devastating loss. Survivors include his wife, Kelly; son, Collin; daughter Bianca; mother, Myrna Kragel-Buecker; stepfather, Robert Buecker, Sr., both of Wheatland, Wyoming; brother, Curtis (Zhanna) of Homosassa, Fla.; sister, Sandra Rice of Afton, Va.; brother, Jeremy of Omaha, Nebr.; mother and father-in-law, Patricia and Monte Davis of Mechanicsville, Va.; brother in-law, Troy Clark (Tammy) of Mechanicsville, Va.; and a large extended family. Patrick Barnett was born December 25, 1966 in Miami, Fla. His elementary and high school years were spent in Western Nebraska. Patrick worked shoveling snow, on farms, and a concrete construction crew during Jr. and Sr. High School. He graduated from Sidney, NE High School and the University of Nebraska. Patrick later obtained his Juris Doctorate at the University of Colorado Law School followed by his master of laws from the JAG School. His military service included positions in the following Army branches: Aviation, Infantry, Armor, culminating as a JAG officer.
Patrick's most valuable career contribution was creator and Grandfather of the Army National Guard Trial Defense Service, which expanded the requirement that Army National Guard personnel should have designated counsel, who are led by other, more senior defense counsel lawyers. This organization will live on to shepherd and protect soldiers for years to come, defending those who defend America. This feat should not be underestimated since the active duty Army and Army Reserve have one boss. There are 54 National Guards and they are proudly sovereign.
It was and remains an incredible legacy his family will cherish forever. Patrick always put family first. His love for his wife and children was expressed at every opportunity. Patrick's career choices were based primarily on what would be best for the family. He always made time to be present for his family, friends, and military folks. Even though Patrick was an extremely accomplished individual, he kept a simple view of himself. His love for the outdoors and adventure were never far from the surface. Patrick's generous spirit will live on in the many people he so happily influenced and the lives he forever changed with an organ donation.