Danielle Keens
Paralegal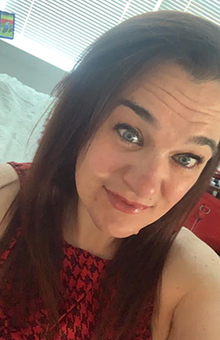 Danielle Keens can juggle better than anyone. She is a highly experienced paralegal in our New Brunswick, New Jersey, office. Her main areas of focus have been as Intake Director and recommending whether or not our firm can assist the prospective clients who contact us. She is very knowledgeable with health professional licensing issues, Petitions for Expungement of Criminal and Mental Health Records, Megan's Law, Second Amendment Rights and New Jersey's arcane firearms identification card or FID process and appeals, and various other criminal law issues. She has prepared case briefs for both NJ Superior and Appellate Courts.
She is completing her undergraduate degree at Rutgers University and plans to go to law school unless our staff talks some sense into her first.
She attended Middlesex County College and is an honors graduate of its Paralegal Program.
Before joining the legal profession, Danielle was inspiring children and adults alike on their martial arts journey as Program Director for two prominent MMA schools. She currently holds a green belt in mixed martial arts.
When out of the office, Danielle spends her time coaching her boys Tee-Ball team and volunteering on the athletic board. She runs concessions for the high school wrestling team. She is an executive board member of the Franklin High School PTSO. Volunteering her free time to help the community is a top family priority.
She was married to the military, an Air National Guard Active Guard Reserve (AGR) Sergeant for 16 years.