Allan Marain
Of Counsel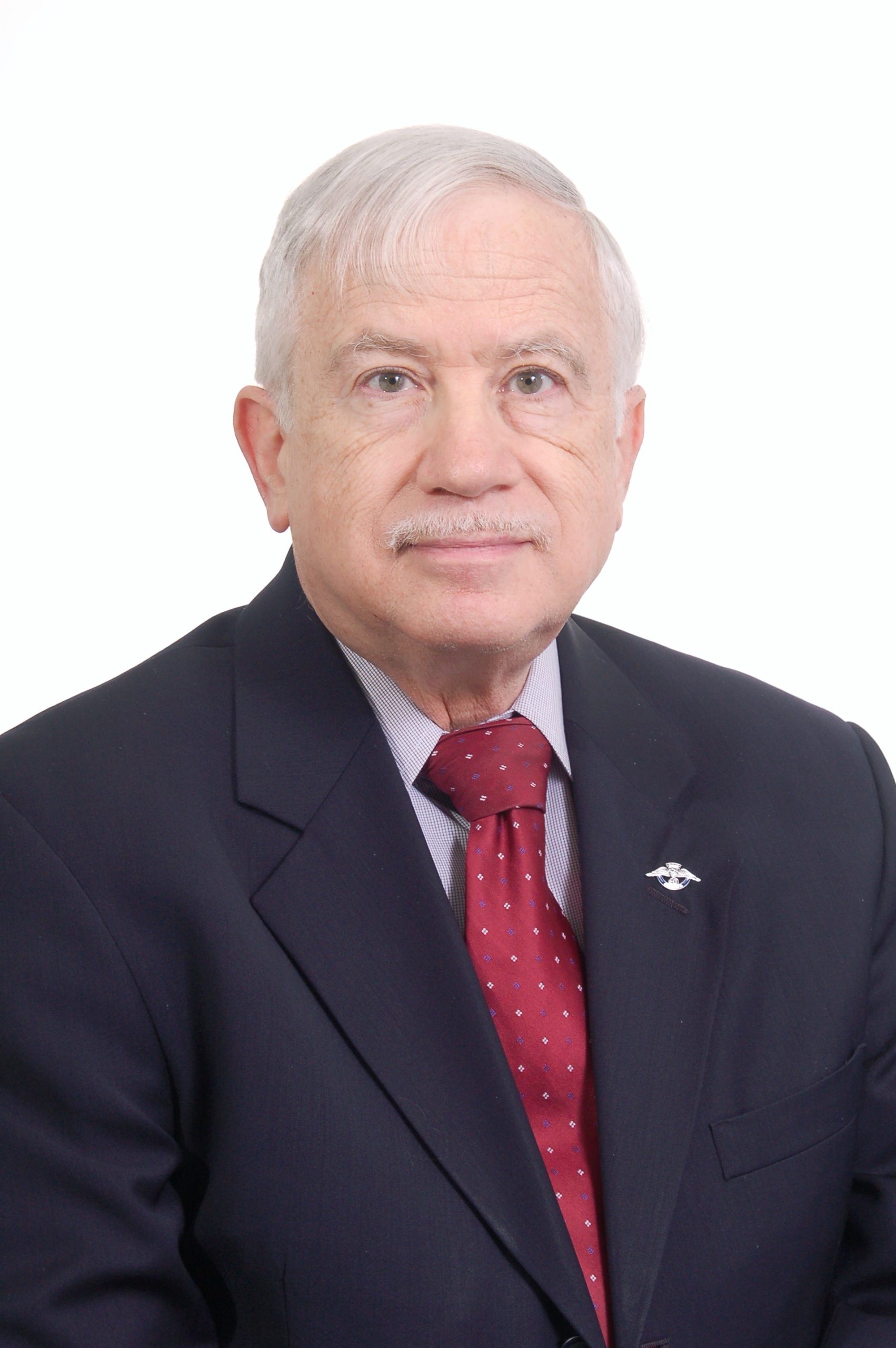 Allan Marain has been representing persons charged with firearms-related offenses for over forty-five years. As an expungement lawyer, he regularly enables persons with criminal convictions to expunge their criminal record and thus regain their Second Amendment rights. He represents persons previously admitted to mental health facilities, voluntarily or involuntarily, thus enabling restoration of their Second Amendment rights.
Allan practices in Municipal Courts, the Superior Court of New Jersey, and the New Jersey Supreme Court. He is a member of the Bar of the United States District Court for the District of New Jersey, the United States Court of Appeals for the Third Circuit, and the United States Court of Appeals for the Federal Circuit. He is a member of the Bar of the Supreme Court of the United States. He is authorized to practice before (among other agencies) the United States Internal Revenue Service, the Federal Aviation Administration, the National Transportation Safety Board, and the New Jersey Motor Vehicle Commission.
Allan has been representing persons charged with criminal and traffic offenses since 1976. Between 1989 and 1997, Allan was an Assistant Deputy Public Defender. He was assigned first to their Somerset County Office, then to Middlesex. He appeared in court on a daily basis handling innumerable theft, criminal mischief, drug, burglary, sexual assault, arson, kidnapping, and murder cases, as well as violations of probation. In 1997, he left the Office of the Public Defender and returned to private practice.
Allan belongs to the New Jersey State Bar Association. He is a past chair of its Criminal Law Section, as well as of its Municipal Court Practice Section. In 2006, he delivered a lecture at the Annual Meeting of the New Jersey State Bar Association concerning Challenging Laboratory Identification of Marijuana in Municipal Court. Law & Politics Magazine, and the publishers of New Jersey Monthly, have included Allan on its list of New Jersey's "Super Lawyers" in six different years. CNBC and other news outlets seek input from him on current legal issues.
Allan was a member of the Legal Committee of NORML (National Organization for Reform of Marijuana Laws). He has attended all of it's December legal defense seminars in Key West, Florida, from 2001 until COVID-19 suspended in-person meetings, except for a family emergency in 2010. He helped found NORML-NJ. He was one of its incorporators. He served as its Legal Defense Coordinator. He continues to serve as an advisor to the Board of Directors of the Coalition for Medical Marijuana in New Jersey.
Allan views the legal monstrosity known as Megan's Law as a worthless, vicious, counterproductive, sadistic, overreactive response to a horrible crime. His view of its worthlessness is not just his opinion. It mirrors a study prepared by the New Jersey Department of Corrections and funded by the United States Department of Justice. An organization that fights to restore dignity and constitutional rights to millions is the National Association for Rational Sexual Offense Laws (NARSOL). Allan is a member.
In April 2018, Allan was again installed as a trustee of the Association of Criminal Defense Lawyers of New Jersey. Although now a past trustee, he remains on its Expungements Committee. In October 2009 and, again in October 2018, he gave presentations to the Association at its annual "Super Saturday" seminar. He completed a three-year term as trustee of the Middlesex County Bar Association. He has served on the Editorial Advisory Board of James Publishing Incorporated, publisher of Relentless Criminal Cross Examination and numerous other litigation texts. He is a senior instructor on the faculty of Garden State Continuing Legal Education Services. He has been a presenter in its seminars to New Jersey attorneys of "Expungements under New Jersey Law". New Jersey County and local law enforcement agencies have sought his advice concerning application of New Jersey Statutes and Court Rules relating to expungements. The February 2005 "New Jersey Lawyers Magazine," published by the New Jersey State Bar Associat
ion, featured Allan's article entitled, "Expungement of Criminal Proceedings." He appeared from time to time as a guest lecturer in criminology courses at Rutgers University.
Allan was graduated with honors in 1976 from Seton Hall University School of Law. He passed the New Jersey Bar and was admitted to practice that same year. He has been a guest lecturer at Seton Hall Law School. He has also instructed the Skills and Methods Course in Criminal Law for the New Jersey Institute for Continuing Legal Education. In a 2013 Joint Resolution, the New Jersey Legislature recognized him, stating, "Within all the spheres of his life and work, Allan Marain has established a model to emulate and set a standard of excellence towards which others might strive."
Personal Information
As a youngster, Allan spent summers on McGuffey's Friendly Farm, in Accord, New York. Its patriarch was Charles "Charlie" McGuffey. Activities there included swimming, softball, and hayrides. On the farm were typically one or two horses, two or three cows and pigs, roosters and chickens, a goat, and various dogs and cats. Now, seventy years later, Allan remains in touch with a couple of the lifelong friends he met there.
Allan's first steady work was as a newspaper deliverer while in high school. During his college years, he held a variety of part-time jobs. Those jobs included food deliverer, laboratory assistant in a microbiology lab, school bus driver, factory worker, and cost accounting clerk.
Allan's hobbies include chess, checkers, backgammon, hearts, monopoly, and reading, especially reading. In fact, he sometimes muses that, had he not become an attorney, he would have become a librarian. Although he never became a librarian, he is, on account of his belief in information sharing, a dues paying member of the American Library Association.
Allan's readings include both fiction and non-fiction. His non-fiction reading typically relates to the hobbies listed above. Allan's fiction readings include humor, science fiction, and courtroom dramas. His two favorite science fiction authors (now both deceased) are Robert Heinlein and Isaac Asimov. Two of his favorite quotes come from science fiction, both by Heinlein. The first is, "Darling, When you bid three no-trump, my answer is seven no-trump, without hesitation. Then it's a grand slam–or we go set and don't cry. Any time you can get four together we'll be ready to play. Love always–B." And the second is, "I know you now, and I'll back you with a gun, or money, or fists any time, and never ask why." Beyond those two quotes, he has accumulated a motley collection of quotations and irreverence.
His three favorite courtroom novels are The Caine Mutiny, by Herman Wouk; To Kill a Mockingbird, by Harper Lee; and Anatomy of a Murder, by Robert Traver. John Grisham novels are not among Allan's favorites. He finds too much fantasizing in them. It's not that Allan has anything against fantasizing as such. For example, he's a real Batman fan, and he enjoyed the first three Terminator movies. (He found the fourth to be, to put it charitably, crap.) But what he dislikes is fantasizing in something that tries to present itself as plausible. While on the subject of movies, a different page gives a list of his favorites.
Allan has a Commercial Pilot's license and is a Certified Flight Instructor. He has worked as a commercial pilot, and has functioned as pilot in command of both complex and high performance aircraft. His last significant aviation accomplishment was to gain total proficiency with and provide ground instruction for Bendix/King KLN89B and KLN94 Global Positioning Systems (GPS) navigating equipment.
Over the years, Allan flew regularly from various airports in New Jersey, including Essex County Airport (CDW), Marlboro (2N8), Princeton (39N) and, most recently, Central Jersey Regional Airport (47N) in Manville; and Double Eagle II Airport (AEG), in Albuquerque, New Mexico. In 2002, he discontinued flying for a combination of reasons. These reasons included the, uh, skyrocketing cost of adequate insurance coverage; the proliferation of regulations and restrictions following the attack on the World Trade Center; and increasing difficulty finding time to fly often enough to maintain a comfortable level of proficiency. However, he still maintains his license as a Certified Flight Instructor, up for renewal in August 2025. Allan contemplates resuming his flying, perhaps when he retires.