Tips For Working With Your Probation Officer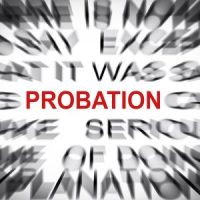 In New Jersey, after a criminal defendant is found guilty of a crime, the judge can sentence him or her to a specific term that doesn't require serving any time in prison. This type of sentence is called probation. If a criminal defendant is sentenced to probation, he or she can remain in the community and continue living his or her life. However, while a person is not in jail, he or she must follow strict rules and regulations and is subject to supervision by a probation officer. Examples of probation requirements in New Jersey include avoiding committing additional crimes, avoiding possessing any controlled substances, avoiding possessing a gun, and undergoing regular drug tests.
If you have been sentenced to probation, you need to abide by the rules of your probation and follow your probation officer's instructions. If you don't obey the rules and regulations of your probation and follow your probation officer's instructions, it might result in serious consequences. With that in mind, below are some tips for working with your probation officer.
Tip #1: Be Cautious About What You Post on Social Media
Your probation officer may be keeping track of you by monitoring what you post on social media. Therefore, you must be wary about what you post on your social media platforms. For example, you should avoid posting about unlawful or unacceptable activities. You should also not post anything that shows you do not respect the criminal justice system.
Tip #2: Ask Your Probation Officer Questions
You are required to provide your probation officer with certain information. If you are not sure about the information you should give your probation officer, you should ask him or her for clarification. Also, if you are not sure about what you are permitted to do and what you are not permitted to do, ask your probation officer for clarification. This will not only prevent you from engaging in activities you are prohibited from engaging in, which can have serious consequences, but it will also show that you are taking things seriously.
Tip #3: Build a Positive Relationship With Your Probation Officer
If, for example, you want to have any chance of having your probation ended early, work on building a positive relationship with your probation officer. The courts usually give credence to the opinions and thoughts of probation officers. By creating a positive relationship with your probation officer, you will ensure that when the time comes, your probation officer will provide a positive assessment of your behavior and compliance with the terms of your probation.
Tip #4: Be Available
Ensure you are always available to pick up your probation officer's phone calls. If you cannot pick up a call from your probation officer, ensure you call him or her back within a reasonable amount of time. Remember, your probation officer is the one who will assess your reformation and progress during your time on probation.
Contact Citizen Soldier Law
If you are facing criminal charges and need help fighting the charges against you or have probation-related questions, contact an experienced New Jersey criminal defense attorney at Citizen Soldier Law.