Legal Separation in new Jersey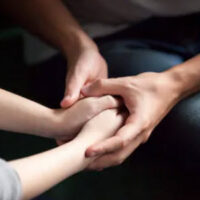 Officially, New Jersey does not have legal separation.  There is no court process and there is no decree that states you are legally separated. If you and your spouse choose to separate, it might be helpful to have a separation agreement drafted by a competent family law attorney. By drafting a separation agreement, you and your spouse will have clear guidelines during an otherwise uncertain time. A comprehensive separation agreement may address the following:
Custody, physical and legal
Parenting time, a specific schedule designating the days and times each party spends with the children
Child support
Alimony on a temporary basis
Household expenses while separated
Management of joint assets and debts
Where each party will live, distance from each other
If the two of you decide to divorce, such an agreement may serve as a roadmap.  You may consider the separation period as a trial divorce.  In other words, during this time you will be able to see what works for you as a family and what didn't so that during the divorce process, you and your spouse can modify items going forward.
If you and your spouse decide to reconcile, a separation agreement may also help you improve your marriage.  You may find that some of the items you agreed to are helpful in keeping the peace and should be incorporated into the fabric of everyday life.
Should you and your spouse not be able to amicably separate, there is always the option of going to court. Under our court system, it is possible to file an application with the court for support and custody, even if you have not yet filed a Complaint for Divorce. In such a situation, the court will help you and your spouse work through the issues regarding your separation and issue an order that addresses them.
At Citizen Soldier Law, we are supportive of our clients and can assist you with separation. To speak to a lawyer about your family law case, please visit us at www.citizensoldierlaw.com  or call us at 973-937-6040.