How do i Protect Myself During a Military Divorce?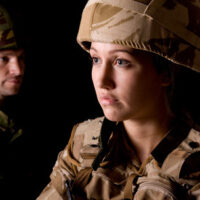 Military personnel in New Jersey can be divorced just like everyone else. However, we all know, military life is different, which in turn, may make getting divorced a bit more complicated.  As a military service member, the question should be "How do I protect myself during a military divorce?"
First, most military families move all over the world.  So how do you determine where you are supposed to file for divorce?  Domicile is the legal term for the place you consider home.  You may not be living there right now, but it may be the place to which you intend to return or make your home indefinitely. The state in which you domicile may determine where you file for divorce.  It is important to understand that the laws regarding alimony, child support and child custody vary from state to state and whether or not you are military personnel, you are subject to those laws if you file for divorce there.
Another aspect to consider is health care. Once you are divorced, you are no longer a military dependent and therefore, are not entitled to military benefits such as healthcare with a few exceptions. In other words, you will have to find your own health insurance and will no longer be entitled to other military perks such as a discount at Disney World!
Am I entitled to a share of my spouse's retirement benefits when we divorce? This is another aspect of military divorces that differs from the civilian world.  Military pensions are not governed by ERISA which is the federal law that governs civilian pensions.  A military pension has its own set of laws, so the division of pensions differs slightly.  In addition, there are survivor benefits to be considered. It may be possible for a party to ask for other compensation if he or she is not eligible to receive a portion of the military pension.  These are all issues your lawyer would have to consider and negotiate in order to make sure you receive a fair and equitable settlement.
Finally, military personnel receive non-taxable stipends when they are deployed such as housing, food and uniform allowances.  These items are non-taxable and are not listed on a person's income tax return.  However, in New Jersey, these items are figured into a person's annual income calculating alimony and child support.
This is a list of only some of the issues that factor into a military divorce. Military divorces can be complicated so it is important to seek advice and guidance from a firm such as Citizen Soldier Law. At Citizen Soldier Law, we represent men and women throughout New Jersey who have unresolved family law matters, especially military personnel. We pride ourselves as being a law firm that caters to the needs of our Veterans. To contact us with questions, please call (973) 937-6040 or reach us through our website at www.citizensoldierlaw.com.