Veterans Benefits 2020: Most Unique or Newest State Benefit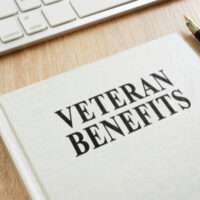 Alabama
"The most unique benefit Alabama offers is the Alabama G.I. Dependent Scholarship. There are few like it. It offers dependents of Alabama's disabled Veterans educational opportunities that may not be possible otherwise. It helps cover the costs of tuition, textbooks and instructional fees for undergraduate courses at any public college in the state. Approximately 8,000 students a year use this benefit to gain the skills needed to be successful in Alabama's workforce." – Kayla Kyle, program manager.
Veterans and their dependents can learn more about the program at https://va.alabama.gov/dependents-scholarship/.
Alaska
"Alaska offers a very unique benefit to our service connected disabled Veterans a free camping pass. This pass is valid in all developed Alaska State Park campgrounds and is good for two years. Its easy to receive the pass by visiting the Alaska Department of Natural resources Public Information Centers. This pass helps our Veterans reconnect with our great outdoors." – Verdie Bowen Sr., director, Office of Veterans Affairs
Veterans can learn more about this program at (URL) http://dnr.alaska.gov/parks/asp/vetpass.htm
Arizona
"A unique state benefit that Arizona offers is the Honorary Diploma Program. The Honorary Diploma program was originally introduced by the Legislature in 2001 and amended in 2009. The program provides high school diplomas to honorably discharged Veterans who were unable to complete their high school education because of service in the armed forces during World War II, the Korean War, and the Vietnam War." – Wanda Wright, director
Veterans can learn more about the Honorary Diploma Program at https://dvs.az.gov/honorary-diploma-program.
Arkansas
"in 2019 Arkansas passed benchmark license reciprocity legislation to facilitate easy transfer of state licensure and certifications for incoming Veterans and their families. Arkansas most popular state benefit is our Hunting and Fishing Licenses." – Gina Chandler, assistant director, Veterans Services
Information about that license and other hunting and fishing benefits to Veterans is at https://www.agfc.com/en/resources/licensing/disability-65-plus-and-lifetime-licenses/.
California
"In 2015, the CalVet and the California Department of Motor Vehicles (DMV) established a program that provides the opportunity for Veterans to have their Veteran status printed on their California Driver License or State Identification Card.  It can also play a critical role in enabling access to certain privileges, and benefits associated with being a Veteran without having to carry and produce a Certificate of Release or Discharge from Active Duty. More than 160,000 Veterans have visited their County Veteran Service Office to apply for the program resulting in over $113 million in annualized payments to California Veterans along with federally provided healthcare." – Roberto Herrera, chief, Veteran and Community Engagement
Veterans can learn more about the program at https://www.calvet.ca.gov/VetServices/Pages/Module-5-California-Veterans-Benefits-Drivers-License.aspx
Colorado
"Colorado has a new Woman Veterans License Plate. It was designed by Jaclyn Murrietta, State Veteran service officer." – Richard J. Tremaine, director, Division of Veterans Affairs
"Also, there's the Western Region One Source, a one-stop shop for Veterans, located in Grand Junction, Colorado, which is overseen by the Colorado Division of Veterans Affairs West. The facility opened its doors in May 2019. Veterans, active duty military, Reservists, and their immediate family members can come to one location and be connected to a variety of resources and benefits. Onsite is a state Veterans service officer, DEERS Operator, Volunteers of America (non-profit), Rocky Mountain Human Resources (non-profit) and more. This state agency partners with the VA Healthcare System, local Veteran-centric non-profit organizations, local branches of the American Legion, VFW, Elks, Lion's Club, Rotary, other service clubs, Civil Air Patrol and many groups who provide support in many ways in our communities like the Alzheimer's Association, American Red Cross, Team Rubicon, and many more. The Western Region One Source hosts activities, gatherings and events that are Veteran-centric and provide peer support, respite and camaraderie for hundreds of Veterans a week. Some of those events are coffee clubs, yoga, vocational rehabilitation, VA enrollment, Veteran artist of the month receptions, female Veteran tea and coffee club, grief support, Ceteran cemetery early enrollment, and so much more." – Joanne Iglesias, director, State of Colorado Division of Veterans Affairs West
Veterans can learn more about the program at the Western Region One Source by visiting https://www.colorado.gov/pacific/dmva/wros and following them on Facebook at https://www.facebook.com/WesternRegionOneSource/.
Veterans can learn more at www.Colorado.Gov/Vets.
Connecticut
"Connecticut's most unique benefit, the first of its kind in the nation, is the provision of State Veteran benefits to persons, under certain circumstances, whose characterization of discharge was Other Than Honorable (OTH). To be eligible for such benefits, a Veteran with an OTH discharge must be diagnosed with one or more of three "Qualifying Conditions" which are: (1) Post-traumatic stress disorder resulting from military service, (2) Traumatic brain injury resulting from military service, and/or (3) Military sexual trauma. The diagnosis/determination must be made by an individual licensed 'to provide health care services at a United States Department of Veterans Affairs facility' which includes the following licensed persons: physicians, advanced practice registered nurses, psychologists and licensed clinical social workers." – Department of Veterans Affairs Commissioner Thomas J. Saadi
Veterans can learn more about this program and access to state benefits at https://portal.ct.gov/DVA/Pages/OTH-Qualifying-Condition-Verification.
Delaware
"The most unique benefit is the Delaware Veterans Trust Fund." – Larence Kirby, executive director, Office of Veterans Services
The Delaware Veterans Trust, Inc., is a nonprofit corporation as defined by the laws of the State of Delaware. The purpose of Delaware Veterans Trust is to provide financial assistance or grants to assist Delaware Veterans with health care requirements; housing assistance, including utilities, and educational or training programs.
To learn more about the trust fund, visit http://delawareveteranstrustfund.com/. To learn more about Delaware's services for Veterans, visit https://vets.delaware.gov/.
Florida
"Operation Outdoor Freedom provides recreational and rehabilitative opportunities to wounded Veterans on state forests, agricultural lands and private lands throughout Florida at no cost. Since its inception in 2009, Operation Outdoor Freedom has hosted more than 500 events and served approximately 4,100 wounded Veterans." – James S. "Hammer" Hartsell, deputy executive director, Florida Department of Veterans' Affairs
Veterans can learn more by visiting www.FloridaVets.org.
Georgia
"The newest benefit available to Georgia's Veterans is the Women Veterans Office. This office helps connect women Veterans with specialized healthcare services, advocates for Veterans involved with Veterans Treatment Courts, and provides counseling for any Veteran who may have suffered military sexual trauma during their service." – Mike Roby, Georgia's commissioner of Veterans Service
Veterans can learn more about the program at https://veterans.georgia.gov/services/women-veterans.
Hawaii
"Hawaii's newest state benefit is our Car Registration Exemption for 100% Disabled Veterans. Governor David Y. Ige signed a new measure on July 2, 2019, allowing a 100% disabled Veteran to get a $45.00 State Registration Fee Exemption on their car registration. You must still pay the balance due. The OVS office will create a letter for you. The Veteran will then have to give the letter to the Department of Motor Vehicles when it is time to pay for registration fees." – Ronald Han, Director State Office of Veterans' Services
Veterans can learn more about the exemption at http://dod.hawaii.gov/ovs/benefits-and-services/.
Idaho
"Idaho's newest state benefit is the Veterans Property Tax Reduction benefit which reduces property taxes for qualified 100% service-connected disabled Veterans, including Veterans who receive 100% compensation due to individual unemployability. This program reduces property taxes on a Veterans home and up to one acre of land by as much as $1,320. Veterans with a 10% service-connected disability, under a certain income threshold, may qualify for the Property Tax Reduction (Circuit Breaker) program." – Kevin Wallior, Idaho Division of Veterans Services management assistant
Veterans can learn more about this benefit at https://tax.idaho.gov/i-2053.cfm.
Illinois
"Illinois' newest benefit is the Veteran designation for Illinois state driver's licenses. This has quickly become our most popular benefit in terms of the number of Veterans who have obtained it." – Linda Chapa LaVia, director of the Illinois Department of Veterans' Affairs
Illinois Veterans and their families can learn more about these programs at https://www2.illinois.gov/veterans/Pages/default.aspx.
Indiana
"A unique aspect of our Military Family Relief Fund (MFRF) is that it is funded directly from our Veterans themselves. The MFRF provides grants up to $2,500 for qualified Veterans whose current hardship is a result of their military service. 100% of the annual fee for Indiana's military license plates goes to the MFRF.  It is wonderful for Hoosier Veterans to show their pride in military service while helping another Veteran with a hand up." – Joseph J. DeVito, director of outreach for the Indiana Department of Veterans Affairs
Veterans can learn more about MFRF at https://www.in.gov/dva/2329.htm.
Iowa
"The Iowa Veterans Trust Fund is a multi-million dollar fund to provide certain services to Veterans, and is the only one of it's kind. Interest from this fund is available to provide relief for Iowa's Veterans and their families. Currently, funds are used for unemployment or underemployment assistance due to service-related causes, assistance with vision, hearing, dental care, durable medical equipment, and prescription drugs; counseling and substance abuse services; vehicle repairs; housing repairs; and transitional living in an emergency." –  Karl J. Lettow, public information
Information on the Iowa Veterans Trust Fund can be found at https://va.iowa.gov/benefits.
Kansas
"The SAVE (Servicemembers Agricultural Vocational Education) Program is a unique benefit for GI Bill eligible members with a passion for agriculture. Training is provided to ensure students have the basic skills required to operate and maintain a farm." – Kansas Commission on Veterans Affairs Deputy Director Eric Rohleder
For more information about this exciting program please reference www.thesavefarm.org.
Kentucky
"Suicide Prevention Program via the Governor's Challenge to Prevent Suicide Among Service Members, Veterans, and their Families is our newest state benefit. Governor Beshear has accepted the VA/SAMHSA Governor's Challenge to Prevent Suicide Among Service Members, Veterans, and their Families. The Kentucky Department of Veterans Affairs is spearheading this coalition for the Commonwealth." – Candace Bradley, Women and Family Programs coordinator
Kentucky Veterans can find out more about this benefit here.
Louisiana
"Our most unique state benefit is our LaVetCorps program. The goal of this program is to help Veterans returning from active-duty military service to successfully transition home to college. The program, only one of two in the nation, has Veteran centers housed on college campuses across Louisiana. Louisiana Department of Veterans Affairs-trained LaVetCorps Navigators serve as peer mentors to student Veterans in transition, work to increase student Veterans' access to their earned federal and state benefits and strive to build a vibrant on-campus Veteran community." – Joey Strickland, Secretary, Louisiana Department of Veterans Affairs
For more information on the LaVetCorps program, visit www.vetaffairs.la.gov/resource/student-veteran-centers/.
Maine
"The newest benefit offered to Maine Veterans is the Veterans Emergency Financial Assistance (VEFA) benefit that was created just under two years ago. VEFA was created to provide assistance for Maine Veterans who suffer an emergency and do not have sufficient savings or access to other financial assistance to resolve the emergency. Examples of assistance may include: damage to the Veteran's home due to fire, flood or hurricane that is not covered by insurance; Illness of the Veteran or family member that results in hardship, assistance to prevent or resolve the Veteran being homeless; and any other condition that puts the Veteran at risk of not having the basic necessities of food, shelter, or safety." – David Richmond, director, Maine Bureau of Veterans' Services
For more information, visit https://www.maine.gov/veterans/tabs/veteran/financial-assistance.html.
"The most unique benefit the State of Maine offers to Veterans is the Disabled Veteran Controlled Moose Hunt. The first in the nation Disabled Veterans Controlled Moose Hunt is organized by the Maine Bureau of Veterans' Services in partnership with the Maine Department of Inland Fisheries & Wildlife and Smoldering Lake Outfitters. In 2010, the Maine Department of Inland Fisheries & Wildlife (IF&W) created a five-week controlled hunt in Central Aroostook County with the intention of assisting farmers who were losing their crops to Moose. These moose permits are now solely designated for disabled military Veterans. IF&W has elected to distribute the limited number of permits to disabled military Veterans, as they have the necessary discipline to follow the strict rules and regulations established by the Department." – David Richmond
For more information about the hunt, visit https://www.maine.gov/veterans/benefits/recreational-licenses/veterans-moose-lottery.html.
Maryland
"Disabled Veteran license plates are issued in recognition of a resident's military service-related injuries as long as the Veteran is rated at 100% disabled. Recently Governor Hogan announced disabled Veteran plate registration is now permanent, allowing Veterans in receipt of the plates to skip the trip to the Motor Vehicle Administration and no longer pay fees to renew their registration." – George Owings, secretary of the Maryland Department of Veterans Affairs
Veterans can learn more about motorist benefits at https://veterans.maryland.gov/license-veteran-designation-and-military-license-plates/.
Massachusetts
For Massachusetts information, visit https://www.mass.gov/orgs/massachusetts-department-of-veterans-services.
Michigan
"Michigan's newest benefit is our County Veteran Service Fund (CVSF) grant. The CVSF allows counties to host outreach events, hire Veteran service officers, and market their services to Veterans. In addition, due to the COVID-19 pandemic, participating counties can also utilize these funds to assist Veterans with vehicle and home repairs, medical expenses, groceries and personal care items and meet other needs determined emergent. Veterans of all eras can take advantage of the emergency funding opportunities while also becoming more familiar with resources that are available to them and their families." Zaneta Adams, Michigan Veterans Affairs Agency director
For more information, Veterans can find the Veteran Service Office in their county at https://www.michiganveterans.com/find-benefits-counselor or call 1-800-MICH-VET.
Minnesota
"The state's newest and most unique benefit is the $6.2 million in COVID-19 Disaster and Special Needs Grants to assist those Veterans financially impacted by the coronavirus." – Larry Herke, commissioner of the Minnesota Department of Veterans Affairs
To learn more, visit https://mn.gov/mdva/blog/?id=1066-425565.
Mississippi
"First, any Veteran with a service-connected disability is exempt from concealed weapon permit and renewal fees. The Veteran must be a resident of our state for 12 months or longer. For those Veterans that have a total service-connected disability, he or she is is not required to purchase a state hunting or fishing license.  The Veteran simply needs to be able to provide proof of age, residency and disability status while engaged in hunting or fishing." – Stacey Pickering, executive director of Mississippi Veterans Affairs
For more information on Mississippi Veterans Affairs, visit www.msva.ms.gov.
Missouri
"Missouri House Bills 2046 & 1511 were approved by the governor July 6, 2020, extending professional license reciprocity to military spouses. Now, the husband or wife of a military member stationed in Missouri may transfer professional accreditation earned in other states, allowing them to join our workforce quickly." – Ryon Richmond, acting executive director, Missouri Veterans Commission
Veterans can learn more about the program at https://themissouritimes.com/parson-signs-off-on-military-spouses-licensing-reciprocity-bills/.
Montana
"Montana's most unique and newest state benefit is our Honor and Remember Medallion offered to Gold Star Family members.  These beautiful medallions were authorized through legislation in 2017 and reflect the great appreciation the State of Montana shows to our Gold Star Families." – Kelly Ackerman, administrator, Montana Veterans Affairs Division
For more information, visit dma.mt.gov.
Nebraska
"The Nebraska Veterans Aid Fund is a unique benefit that was established in 1921. This temporary emergency aid fund assists Veterans, their spouses, and dependents when an unforeseen emergency occurs disrupting their normal method of living and when other resources are not immediately available." – John Hilgert, Nebraska Department of Veterans Affairs director
Veterans can learn more about the program at https://veterans.nebraska.gov/nva.
Nevada
"During the 2019 Nevada Legislative Session, AB429 was passed, allowing Veteran graduate-school fee waivers in critical-need fields. The law allows for designation of critical-need occupations by a state agency, then authorized the Nevada System of Higher Education to grant a waiver of certain fees to Veterans who enroll in the graduate-level degree programs supporting these critical-need fields, such as programs in science, technology, engineering, arts, mathematics and health science." – Julie Dudley, communications director
Veterans can learn more about the program at  https://www.leg.state.nv.us/App/NELIS/REL/80th2019/Bill/6811/Text.
New Hampshire
"One of our newest State Benefits would be our military service and medals of valor decals which are made available for the state's multi-use Veteran Decal Plates. Veterans can now display a military service emblem decal of the branch of service they served in or they can display an earned medal of valor decal on their license plate. We also recently produced and are offering Gold Star Family decals." – William Gaudreau, director, NH Division of Veteran Services
Veterans can learn more about benefits at www.nh.gov/nhveterans.
New Jersey
"New Jersey Disabled Veterans and Purple Heart recipients are eligible for motor vehicle placards that exempt them from payment of municipal parking meter fees, for up to 24 hours. These placards are available at any Motor Vehicle Commission agency or by mail and are subject to renewal/recertification every three years. The holder of a Disabled Veteran or Purple Heart recipient placard can also be issued a Person with a Disability (PWAD) placard, if eligible." – Patricia A. Richter, acting director, Division of Veterans Services
For more information, visit: https://www.state.nj.us/mvc/drivertopics/vetdesignation.htm.
New Mexico
The most unique state Veteran benefit is the Forgotten Heroes Funeral Program. Created in 2009, this benefit ensures that–in the event no family member comes forward to claim the body of any honorably-discharged Veteran upon death—the unclaimed deceased Veteran is provided with a military funeral at the Santa Fe National Cemetery. The Forgotten Heroes Program designates the state as the family of record of any Veteran whose body goes unclaimed upon death. Verification of Veteran status is done by VA, and officials at any of New Mexico's 33 counties. Verified unclaimed Veterans are then cremated, and the county contacts DVS to notify the agency. When a sufficient number of similar cremains have been confirmed, DVS contacts the Santa Fe National Cemetery and an Honor Guard to schedule a military funeral. The public is invited to serve as 'family'—with the governor delivering the Eulogy, providing the farewell and final salute Veterans have earned through their service to our country. This is one of the most solemn events we present every year. These funerals draw Veterans and even non-Veterans who want to show their appreciation for their sacrifice–and also ensure these fallen men and women are not alone at the end." DVS Secretary and Army Veteran Judy Griego
Veterans can learn more about the Forgotten Heroes Funeral Program by contacting the DVS Cemetery & Monuments Program Bureau at (505) 827-6356 or nmdvs.info@state.nm.us.
New York
"New York's newest state benefit is the Restoration of Honor. This program allows Veterans who received an other-than-honorable or general (under honorable conditions) discharge due to their sexual orientation, gender expression, PTSD, TBI or military sexual trauma to apply to potentially have their state Veteran benefits restored." – Joel Evans, executive deputy director, New York State Division of Veterans' Services
New York Veterans can learn more about this program at https://veterans.ny.gov/content/restoration-honor-act.
North Carolina
"The most unique or newest North Carolina state benefit is Veteran spouse licensure.  No later than 15 days following receipt of an application from a military spouse, an occupational licensing board or State agency licensing board shall either issue a license, certification, or registration or notify an applicant when the applicant's training or experience does not satisfy the requirements for licensure, certification, or registration and specify the criteria or requirements that the board determined that the applicant failed to meet and the basis for that determination." – Martin Falls, chief deputy secretary for the North Carolina Department of Military and Veteran Affairs
Veterans can learn more about the North Carolina Veteran programs at www.milvets.nc.gov.
North Dakota
"The most unique benefits are providing service dogs for Veterans With PTSD and Hyperbaric Oxygen Therapy (HBOT) grants for Veterans." – Lonnie Wangen, commissioner
Veterans can learn more at http://www.nd.gov/veterans/benefits/hardship-assistance-grant and http://www.nd.gov/veterans/news/new-hbot-treatment-options-available-nd-veterans-ptsd-tbi-and-other-issues.
Ohio
"The most unique state benefit in Ohio is the military skills translator tool at www.OhioMeansJobs.com. This is an online tool used by Veterans seeking jobs in Ohio, which allows a user to enter their branch and military specialty to create a job search based on their experience. The Ohio Department of Higher Education's Military Transfer Assistance Guide is another great tool, helping make sure that Veterans get the most of their military experience." – Sean McCarthy, assistant director, Department of Veterans Services
A comprehensive Ohio Veterans Resource Guide is available online at https://dvs.ohio.gov/wps/wcm/connect/gov/7c2ff73e-7a10-42a9-b2c1-4688be28837c/BenefitsGuide.pdf?MOD=AJPERES&CVID=n8kF7Cb.
Oklahoma
For Oklahoma information, visit https://odva.ok.gov/.
Oregon
"In 2016, Oregon began developing special advocacy programs to assist Veterans who have traditionally been underserved in the Veteran community. Oregon was the first state in the nation to develop an LGBTQ Veteran Program to conduct statewide outreach to the LGBTQ Veteran community and assist with discharge upgrades, filing claims and appeals for benefits, accessing healthcare, and more." – Sheronne Blasi, Oregon Department of Veterans' Affairs Statewide Veteran Services director
Oregon Veterans can learn more about the program at https://www.oregon.gov/odva/Resources/Pages/LGBTQ-Veterans.aspx.
Pennsylvania
"Pennsylvania is excited about its newest state benefit, PA VetConnect. Through this program, the Pennsylvania Department of Military and Veterans Affairs is identifying thousands of Veteran advocacy organizations throughout the state and establishing partnerships that help to connect Veterans to where they will be best served, and that includes across county lines. Instrumental to the success of this initiative is an information and referral database that provides key information about the partner organizations." – Eric Weller, deputy adjutant general of Veterans Affairs at the Pennsylvania Department of Military and Veterans Affairs
People with questions about PA VetConnect can email RA-MVVET-CONNECT@pa.gov.
Rhode Island
"The most unique or newest state benefit is the RIServes Initiative. Rhode Island's service providers in the Veterans space used to be siloed, resulting in access issues for Veterans, replication of programs, and severely decentralized data. Unite Us' technology solved this issue by equipping service providers—including RIVETS—with tools to track Veteran clients across agencies, send 'click of a mouse' client referrals, form care teams around each Veteran, and make data-driven decisions around marketing and delivery of key programs. Success has been and will continue to be measured by the depth and breadth of services delivered to the military-connected population in Rhode Island. Baseline metrics from an individual Veteran record include the spectrum of services requested and utilized, including but not limited to housing, legal assistance, employment assistance, job training, education, healthcare, mental health, and benefits access; time to serve from each domain of need, and quality outcomes generated for the Veteran and/or military family member. Additional metrics include assessment data per type of service, referral tracking data, time stamps of workflow changes, appointments, and specific outcomes across an entire community." – Kasim Yarn, director, Rhode Island Office of Veterans Services
Veterans can learn more at http://www.vets.ri.gov/.
South Carolina
"Military retirees under the age of 65 can claim state tax exemptions of up to $14,600 of military retirement income for 2019. Taxpayers must have other earned income to claim the exemption. If they have no other earned income, they can claim a deduction of up to $3,000." – Brandon C. Wilson, public information director
For more information, visit http://va.sc.gov/benefits.html or https://dor.sc.gov/resources-site/media-site/Pages/Tax-tips-for-veterans-and-military-personnel.aspx.
South Dakota
The newest state benefit is South Dakota's first state Veterans cemetery, which is scheduled to open in spring of 2021.
"Regardless of service era, we take an all-inclusive approach to ensure all Veterans have access to their benefits." – Greg Whitlock, Secretary of the South Dakota Department of Veterans Affairs.
Whitlock encourages Veterans to contact their local county or tribal Veterans service officers or the South Dakota Department of Veterans Affairs office (605-773-3269) to learn more about their benefits. Veterans can also visit https://vetaffairs.sd.gov/ or https://www.facebook.com/SDDVA/.
Tennessee
"One of the most unique benefits are the more than 47 Veteran related specialty plates offered by the state of Tennessee. License plates are free for 100% service-connected disabled Veterans, Ex-POW's, and recipients of Medal of Honor, Distinguished Service Cross, Navy Cross or Air Force Cross." – Dan Wolgast, Tennessee Department of Veterans Services Veterans outreach coordinator
Veterans can learn more about the program at https://www.tn.gov/revenue/title-and-registration/license-plates/available-license-plates/military-and-memorial.html.
Texas
"There are two uniquely Texas benefits, the Fund for Veterans' Assistance grant program and the Hazelwood Act education benefit. The grant program funds nonprofits which provide direct services to Veterans." – Laura Koerner, chair of the Texas Veterans Commission
Veterans can learn if they qualify for the Hazlewood education benefit at https://www.tvc.texas.gov/education/ and find assistance from Veteran service organizations here, https://www.tvc.texas.gov/grants/.
Utah
"Utah stands ready to assist Veterans, service members and their families to be successful in their business ownership desires. To that goal, Utah formed the Utah Veteran Owned Business Partnership (UVOBP) and the Veterans Business Resource Center (VBRC) to connect Veteran entrepreneurs and business owners with the resources they need to be successful in the marketplace. The UVOBP is a consortium of agencies and organizations dedicated to helping our Veterans and service members have success in business. The UVOBP includes representatives from the Utah Department of Veterans and Military Affairs, Governor's Office of Economic Development, Salt Lake County, Small Business Administration, Salt Lake Chamber, higher education, non-profit entities, Veteran service organizations, and local businesses. The VBRC is hosted by the Salt Lake Community College and is designed as a gateway for accessing the best and most reliable resources available for Veteran entrepreneurs and their family members who seek to start or grow their business in Utah. The VBRC works closely with the UVOBP to serve Veteran business owners and entrepreneurs throughout the state. We partner with other organizations to ensure the best answers are provided through a single contact point." – Gary Harter, executive director of Utah's Department of Veterans and Military Affairs
Veterans can learn more at https://mbrcslcc.com/departments/vbrc/.
Vermont
"The most unique or newest state benefit is free tuition at state colleges for National Guard members, most of whom have done at least one deployment, so they meet the definition of who is a Veteran." – Robert E. Burke, director, Office of Veterans Affairs
For more information visit veterans.vermont.gov.
Virginia
"One of the newest and most unique benefits in Virginia is the Military Medics & Corpsman (MMAC) Program. The MMAC program offers clinical, leadership, and non-clinical career pathways to Veterans seeking employment in healthcare in Virginia. The MMAC Program was created in 2016 as a pilot program to assist medically trained Veterans gain employment in the civilian healthcare industry in a capacity where they could use their skills in situations where their medical credentials do not carry over to civilian healthcare. A longstanding issue with medically trained Veterans is that once they leave military service they are not able to gain civilian healthcare employment comparable to the knowledge, skills and abilities they have gained in the military.  The Virginia Board of Nursing, Department of Health, Office of the Attorney General and other regulatory entities approved a list of 39 skills, or a General Scope of Practice, that qualified medics and corpsmen are allowed to perform under supervision without a license or credentials while they pursue education to attain those credentials." – MMAC Program Manager Mark Whiting
As of July 1, MMAC has facilitated 247 Veteran hires with 102 Veterans able to work with an extended scope of practice while they work to attain their license or credential.
Veterans can learn more at https://www.dvs.virginia.gov/education-employment/military-medics-corpsmen-mmac-program.
Washington
"One hundred ten transitional housing beds support Veterans without homes, which includes 60 beds in Kitsap county and 50 beds in Pierce County (Orting)." – Liza Narciso, assistant to the director, Washington Department of Veterans Affairs
For more information, visit https://www.dva.wa.gov/.
West Virginia
"Military pensions are now exempt from state taxation for Veterans in West Virginia. This benefit has created a lot of interest among Veterans across West Virginia and outside the state." – Cabinet Secretary Dennis Davis
Veterans can learn more at https://veterans.wv.gov/Pages/default.aspx.
Wisconsin
"One of Wisconsin's most unique programs is the Veterans Outreach and Recovery Program (VORP). VORP is a comprehensive, coordinated outreach, treatment and recovery support program that brings together government and community resources to eliminate barriers for Veterans who are struggling. The hallmark of VORP is its reliance on direct contact with Veterans in need, focusing first on developing a trusting relationship then providing case management. VORP coordinators work with Veterans wherever they are located, including shelters, motels, cars they call home, or more remote areas." – Donald Placidi Jr., Division of Veterans Benefits administrator, Wisconsin Department of Veterans Affairs
Veterans and community members can learn more about VORP at https://dva.wi.gov/Pages/benefitsclaims/VORP.aspx.
Wyoming
"The most unique state benefit is the Oregon Trail State Veterans Cemetery." – Tim Sheppard, executive director, Wyoming Veterans Commission
The state's Veterans cemetery in Evansville–the only one in Wyoming–was established in 1983.
Veterans can learn more at https://www.wyomilitary.wyo.gov/veterans/commission/.
Information written by Adam Stump and published on Official Blog of the US Department of Veterans Affairs — https://www.blogs.va.gov/VAntage/76441/veterans-benefits-2020-unique-newest-state-benefit/