Homeless Veterans Have Vet Haven North and Criminal Charges Resolved with Diversionary Programs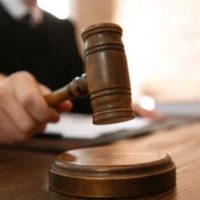 Veterans Criminal Diversion works and it also does so in New Jersey.  Once again, our law firm successfully advocated for an accomplished Veteran, this time a Marine weapons instructor.
Gun charges Dismissed! So relieved and pleased. Thank you Grand Jury and Passaic County Prosecutor's Office.   Our Marine is now getting back on his feet at Vet Haven North.
Although it took a year, an honorably discharged Marine with a legal handgun, who was a weapons instructor in service, and a combat veteran, in his own room at a boarding house, responded to someone banging on the door and creating a ruckus, remained in his own room at all times, safely handled his handgun across his chest, pointed downward, and opened the door, to find this psychopath, staring at him. Obviously the individual needed mental health services and attention, but police charged the Marine and locked him up in pretrial detention. The judge released him after an expensive hearing. We learned that all charges dismissed and the nightmare is over.
Our client is getting back on his feet.  He wrote, "I'm over here at Veterans Haven North. Still pursuing my education. Things are going well and I am putting the pieces back together."
He wants his handguns back and asked, "Any word on getting the firearms back from evidence?"
Of course we'll advocate for him to get those weapons and ammunition back now that the case is dismissed.