Drug Court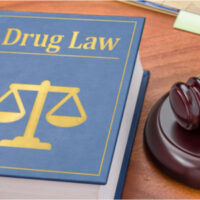 What is drug court?
Drug court aims to assist defendants in overcoming alcohol and drug dependencies while resolving related criminal charges. Funded by federal, state, and private grants, its purpose is to divert drug-dependent individuals who fit certain eligibility requirements into intense treatment rather than continuing the cycle of addiction that drives crime. Participants in New Jersey's drug courts receive long term inpatient care, short term inpatient care, or intense outpatient care, depending on their specific needs. After graduating from drug court, participants can apply to have their records expunged.
Who is eligible for drug court?
Adults charged with a crime that has a presumption of incarceration may be eligible. It includes not only drug offenses but also other crimes motivated by drug addiction. Applicants must undergo a legal review and clinical assessment by drug court personnel. Generally, violent and repeat offenders are excluded from the program.
What is the process for admission?
First, the defendant, guided by their defense attorney, must apply to drug court using the application that can be found on njcourts.gov.
After the defendant applies to drug court, they meet with a substance evaluator to determine their clinical eligibility. The substance evaluator also formulates a proposed treatment plan that will be implemented if the individual is accepted into drug court.
Next, the defendant's attorney and the prosecutor present the facts of the case to the drug court team. The prosecutor and the defense attorney give assessments of the defendant's overall application including their prior criminal history, propensity towards violence, and prior convictions for weapons offenses and drug distribution. They also assess whether the defendant poses a future threat to the community.
At this point, the prosecutor can either oppose or consent to the defendant's admission into drug court. If he or she consents, the defendant immediately enters drug court and begins treatment. If the prosecutor opposes admission, the sentencing judge determines the defendant's eligibility.
Is drug court effective?
According to a 2002 survey, taken the year the first five drug court programs in New Jersey became operation, showed that 52 percent of incarcerated women and 44 percent of incarcerated men met the requirements for alcohol and drug addiction. Without treatment for their addiction, these offenders are far more likely to commit new crimes, continuing a cycle that endangers offenders' health, contributes to negative perceptions of certain neighborhoods and communities, and taxes public resources. As of February 2020, more than 5,800 individuals have graduated from drug court. 89 percent of these individuals were employed at the time of their graduation. Furthermore, every dollar on drug treatment for offenders saves an estimated $2.00 to $6.00 that would otherwise be spent on re-incarceration, medical treatment, and other services. Drug court has improved the health and well-being of thousands of New Jersey citizens while easing pressure on taxpayers and the criminal justice system.
Drug Court Problems and Reforms During the Opioid Crisis
Written by Katie Metzger, Loyola University Maryland, Third Year
Disclaimer: The opinions shared in this article are the opinions of the author and do not reflect the opinions of Loyola University Maryland.