What to Do if You are a New Jersey Medical Professional Facing Disciplinary Charges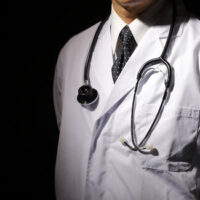 All New Jersey physicians, regardless of their area of specialty, are always facing the risk of someone filing a complaint or alleging misconduct against them. You've spent years of your life and tons of money on your education, passing exams, having your character assessed, etc. Now, you could be facing disciplinary action on your record, or could even lose your license, based on the complaint of a disgruntled patient.
If you are facing disciplinary charges, you need the assistance of an experienced New Jersey medical licensing lawyer. At Citizen Soldier Law, we have years of experience navigating government bureaucracies and representing clients in front of various administrative agencies, panels, and boards.
New Jersey Division of Consumer Affairs Regulates All Medical Professionals
In New Jersey, the Division of Consumer Affairs is the one that licenses and regulates all physicians, nurses, and other medical professionals. Under the Division of Consumer Affairs, you have a variety of professional licensing boards that you could be called before. These include:
New Jersey State Board of Medical Examiners
State Board of Chiropractic Examiners
Board of Pharmacy
New Jersey Board of Nursing
State Board of Physical Therapy Examiners
New Jersey State Board of Dentistry
State Board of Examiners of Ophthalmic Dispensers and Ophthalmic Technicians
Certified Homemaker-Home Health Aides
New Jersey State Board of Optometrists
New Jersey State Board of Acupuncture
Potential Disciplinary Issues
Medical professionals can find themselves facing licensing issues for a variety of reasons, including conduct like:
Medical coding or billing errors that resulted in overcharging or double-billing;
Not completing required continuing education credits;
Allegations of insurance or Medicare fraud;
Unrelated criminal charges that come to the licensing board's attention; and
Complaints from other healthcare providers.
How Does a Medical Licensing Complaint Work?
When someone makes a complaint that alleges negligence, misconduct, impairment, or incompetence, it will be referred to the Medical Practitioner Review Panel. After completing their investigation, the panel will make a recommendation to the Board of Medical Examiners. This recommendation may suggest:
Conducting further investigation;
Closing the investigation;
Starting disciplinary proceedings, which could include a license suspension or revocation;
Deferring any recommendation until pending litigation or disciplinary action is complete; or
Referring the professional for specific education or further treatment.
In some cases, the panel may make a recommendation to order a temporary license suspension in the event they believe the professional in question could be an imminent danger to their patients.
The Board of Medical Examiners will then affirm, modify, or reject the panel's recommendation. You have the right to have an attorney represent you during all stages of the process. When you hire a skilled New Jersey medical licensing attorney, you have the benefit of someone who knows the process and what to expect. Your attorney will try to help resolve the complaint in an informal manner, which means a formal proceeding may not even be necessary. In the event you receive an unfavorable decision from the board, your attorney will represent you during the appeal.
Contact a New Jersey Medical Licensing Attorney
If you need assistance with a medical disciplinary action, contact a New Jersey medical licensing lawyer at Citizen Soldier Law today to schedule an initial consultation.