What Veterans Need to Know about Claims and the Federal Tort Claims Act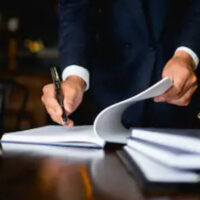 Veterans of the US military have the right to be compensated by the government if they were injured while on active duty. However, this is not the only time the government might be on the hook for compensation to a military member. If you are a veteran who was treated at a VA facility and subsequently were injured or became disabled because of a federal employee's negligence, you could be eligible to receive compensation. Compensation would fall under the Federal Tort Claims Act (FTCA), and it's not an easy claim to win.
FTCA claims are rather complicated and more difficult than filing for disability benefits. Attempting to take on the VA by yourself can be a big mistake. You need an attorney who has experience with the FTCA. Choosing the right attorney is important. You want someone who not only has experience with FTCA claims, but also understands veterans' rights too. At Citizen Soldier Law, we are veterans too. Let us help with all of your legal needs.
What is the Federal Tort Claims Act?
The Federal Tort Claims Act is covered under 38 U.S.C. Section 1151. It gives the Department of Veterans Affairs the authority to assign a disability rating and pay you monthly benefits for disability under certain circumstances. Applicable situations include becoming injured while in the care of the Veterans health care system or in a VA rehab or training program.
For people who are injured or killed while receiving VA treatment, rehab, or training, the FTCA will treat the claimant as though they are still on active military duty and the same thing occurred. Ironically, this is a clear example of where the law favors veterans over active military personnel since a similar event that happens to someone on active duty wouldn't be handled the same way. Active military who sustain injuries would be eligible to receive disability but not payment under an FTCA claim. Veterans have the option to choose either one or both.
If someone is awarded benefits for disability, they are deducted from an FTCA settlement or judgment, otherwise the government would essentially be paying twice for the same injury.
Qualifications Under the Federal Tort Claims Act
For someone to meet the qualifications of a Federal Tort Claims Act case, the cause of the claimant's disability or death must be:
An event that was not reasonably foreseeable;
Involve negligence, carelessness, error in judgment, carelessness, or something similar on the part of the VA who was the one furnishing the treatment, exams, or hospital care;
Part of a training program and/or rehab by the VA or a service provider, which is covered under an approved rehab program; or
A work therapy program that is compensated.
Note that the legal standard is that the claim has to involve negligence or is an event that wasn't reasonably foreseeable. This means that a claimant doesn't need to prove the VA facility in question violated medical standards of care.
Contact a New Jersey Attorney Today
If you need assistance with veteran's disability or an FTCA claim, contact a New Jersey attorney at Citizen Soldier Law today to schedule an initial consultation.