Expansion of Guidance for Discharge Upgrades in PTSD-Related Case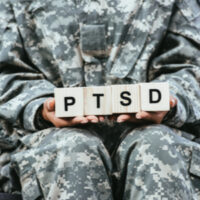 In September 2014, Secretary of Defense Chuck Hagel published a memorandum that directed discharge review boards to "fully and carefully consider" any petition concerning claims that PTSD symptoms existed at the time of the veteran's discharge and contributed to underlying misconduct that prompted an adverse discharge. The memo directed the boards to give timely consideration to subject applications, allowing them to waive their applicable statutory time limitations.
About two years later, in February 2016, Acting Principal Under Secretary of Defense Brad Carson released another memorandum that expanded Hagel's initial memo. Carson mandated that the boards waived their applicable statutory time limitation in all subject petitions and directed the board to review petitions that were decided before September 2014. In doing so, Carson allows thousands of applicants whose petitions were previously denied to reapply to discharge review boards for a discharge upgrade.
Written by Katie Metzger, Loyola University Maryland, Third Year
Disclaimer: The opinions shared in this article are the opinions of the author and do not reflect the opinions of Loyola University Maryland.