Couples With a Final Restraining Order Will Soon be Able to Mediate Across the State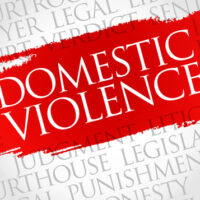 Recently, the New Jersey Judiciary issued a directive implementing an economic mediation program for those litigants who have a restraining order. The mediation would take place at the courthouse with litigants remaining in separate rooms throughout the mediation.  The mediator, specially trained, would shuttle back and forth between the two rooms to try and settle the economic aspects of the divorce.   Each room used for mediation would have a panic button and a Sheriff's Officer would be nearby during the session to ensure everyone involved is protected.  Depending upon the facilities, videoconferencing may also be used. And finally, each party would arrive and depart separately so the litigants would not have to see each other.
Since mediation may not be viable in every domestic violence situation, the victim of domestic violence would have to consent to participating in mediation.  During the session, only economic issues pertaining to divorce would be discussed.  Issues such as custody of your children and removing the Final Restraining Order would not be discussed as there are already other appropriate forums in place to deal with those issues.  It is also important to note that in instances where only a temporary restraining order is in place, there is a contempt charge pending or there is a conviction of a violation of a final restraining order, mediation would not be allowed.  In addition, if the parties are not married, in other words, the case has an "FD" docket number, then the Court would also not allow mediation. As of now, this program is only for litigants with an "FM" docket number, attempting to obtain a divorce.
Before the onset of the pandemic, this program was already in place in 6 counties.   It is unclear as to when and how implementation across the remaining courts within the State will take place. The mediators require specialized training to ensure they are familiar with all aspects of domestic violence. Mediation can be a useful tool in resolving economic disputes, however, keep in mind, if at any point you, as the victim, do not feel comfortable with mediation, then mediation stops and all issues will be resolved through the Court.  The Court and the mediators are committed to protecting victims of domestic violence.
At Thomas Roughneen & Associates, we can help you reach a fair and equitable agreement with your spouse even if there even if there is a Final Restraining Order in place. For more information regarding domestic violence or mediation, call our offices at (973) 937-6040 or view our website at www.citizensoldierlaw.com.