State v. Storm and Citizens' Complaints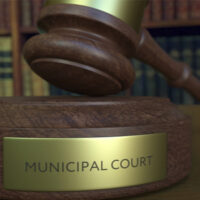 A Citizens Complaint can be filed when an individual files a complaint against an individual for certain crimes and traffic offenses. Under rule 7:7-4 (b), these complaints can be prosecuted by a state prosecutor or by a private prosecutor, either at the state prosecutor's request or if the state prosecutor does not appear. However, who can represent you as a private prosecutor is restricted.  The restrictions were outlined in the landmark case State v. Richard Storm. Pamela Young, represented by her private attorney Robert Hedesh, filed a Citizen's Complaint against Richard Storm in municipal court for stalking and harassment. While the charges were still pending, Young filed a civil complaint against Storm for allegedly issuing a bad check for a vacation expense, again represented by Robert Hedesh.
In the municipal court, Storm's attorney moved to disqualify Hedesh as a prosecutor because his representation in the civil case prevented him from being an impartial prosecutor. Although the municipal court denied the motion, the Appellate Division granted  leave to appeal and reversed, finding that Hedesh had a conflict of interest that impinged on Storm's right to a fair trial.
As a result of State v. Richard Storm, municipal courts can prevent private prosecutors from prosecuting a Citizen's Complaint. A municipal prosecutor can elect to take the case in the private prosecutor's place. Otherwise, the private prosecutor must disclose in a written certification all facts that foreseeably may affect the fairness of the proceeding.
Written by Katie Metzger, Loyola University Maryland, Third Year
Disclaimer: The opinions shared in this article are the opinions of the author alone and do not reflect the opinions of Loyola University Maryland.