HOW TO CHOOSE A GOOD LAWYER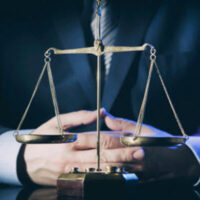 If you are like most people today, you have an account on social media, whether it be Facebook, Twitter or Snapchat to name a few.  There are also sites like Reddit that will give you a recommendation on almost anything from dishwashers to divorce lawyers. The one thing all these sites have in common is there are many people out there willing to give you a recommendation based on their own experiences.
People often feel more comfortable hiring someone who is highly recommended.  At Citizen Soldier Law, we post testimonials on our website regarding people's experiences with our firm. However, in this age of the internet, we have learned that not everything you read is true. That's why at Citizen Soldier Law we invite you to call and speak with a real person who will talk to you about your unique situation.
First, you want to hire an attorney you can relate to and who understands your situation. Thomas Roughneen, Esq. is a Veteran who was a New Jersey Prosecutor, a JAG lawyer and spent over 25 years as a member of the New Jersey National Guard. He was deployed twice and understands the difficulties that come with being on active duty.
Second, it is important your attorney is knowledgeable. For example, if you own a home, real estate issues may arise during your divorce.  If you are unemployed and have credit card debt, one or both of the parties may be filing for bankruptcy.   It is important to have an attorney who knows more than just family law. If you consult with a family law attorney but that person has no familiarity with the military, it's good bet you will not be getting all that you are entitled to in your divorce.
Third, it is important to hire an attorney who is diligent and pays attention to detail. Being a good lawyer does not only involve advocating for a client in the courtroom, but the attorney must also be an advocate outside the courtroom.  Often the Court requires documentation supporting your case. Written documents such as letters, pleadings and discovery are another tool an attorney uses to further your interests.  The Court often relies on these documents when making decisions so the paperwork and preparation that goes into appearing in court, is just as important as the court appearance itself.  If an attorney cannot properly represent you in writing, most likely he or she will also have difficulties in the courtroom.
Finally, and most importantly, your attorney should respect you and your service.  At Citizens Soldier Law, we respect your service and assist you with the benefits that come with serving. Whether you are seeking a divorce, correction of your military records or obtaining disability compensation, we will advise you of the pertinent law and how it may or may not affect your military career.
At Citizen Soldier Law, we are supportive of our clients and guide you through the entire court process with your military background in mind. To speak to a Veteran about your family law case, disability compensation, medical records, discharge upgrade, or criminal case, please visit our website or call us at 973-937-6040.