How Department of Veterans Affairs Decision Reviews Work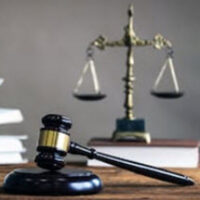 If you received a decision from the Department of Veterans Affairs (VA) that you disagree with, you have the right to further review.  The review process through Department of Veterans Affairs is has recently been updated. You will want a skilled Veterans Law Attorney who has experience handling VA claims. At Citizen Soldier Law, you not only get experienced representation, but your case will be handled by a combat veteran and Army Judge Advocate General's Corps attorney. 
Steps in a VA Decision Review 
The VA appeals process is now known as the decision review process for any VA decision dated on or after February 19, 2019.  Veterans can now choose from 3 decision review options.  These are, a Supplemental Claim, a Higher Level Review, and a Board Appeal. 
Supplemental Claims: You can file a Supplemental Claim if you have new and relevant evidence that the VA didn't have when you originally filed your claim.
Higher Level Review: Ask for a more senior reviewer to look at your case. You can't submit new evidence with a Higher-Level Review.
Board Appeal: If you don't agree with the decision on your Supplemental Claim or Higher-Level Review, you can appeal to a Veterans Law Judge at the Board of Veterans' Appeals.
 Contact a Veterans Law Attorney
Appealing decisions by the Department of Veterans Affairs is a complex process and is time sensitive. It's important to have someone on your side who knows the process. That's where retaining a Veterans Law Attorney comes in. If you need assistance with a Department of Veterans Affairs decision review, contact Citizen Soldier Law today at 973-937-6010 to schedule an initial consultation.
Source:  Department of Veterans Affairs