Drug Court Expungement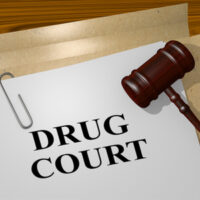 How does drug court expungement differ from general expungement?
Drug court expungement law increases expungement opportunities available to drug court grads. Unlike general expungement statutes, graduates of drug court can expunge their entire criminal record, with very few limitations. For example, drug court does not place limits on the number and type of offenses that can be expunged. Furthermore, offenders can apply for expungement immediately after graduating from drug court, bypassing the mandatory waiting period required by general expungement laws.
What does an expungement do?
After drug court participant's records are expunged, their previous offenses are taken off public record. Record searches return a result of "no record information," rather than a report of their legal history. However, it is more accurate to say that an expungement segregates the offender's records, rather than destroys them. An expungement does not withhold criminal history when the person:
Applies for employment with law enforcement agency
Applies for employment with a corrections agency
Applies for employment within the judicial branch
Seeks a conditional discharge after having had a dismissal from a previous conditional discharge expunged
Who is eligible for expungement?
To be eligible for expungement, the petitioner must have been successfully discharged from drug court. They cannot have been convicted of any new crimes or adjudged a disorderly person or petty disorderly person while enrolled in drug court, nor can they have been convicted of any crimes since their discharge from drug court. Furthermore, the petitioner must not have been convicted of any offense barred from expungement under N.J.S.A. 2C:52-2(b) or N.J.S.A. 2C:52-2(c). This includes serious offenses like homicide, kidnapping, arson, robbery, and aggravated sexual assault. It also prohibits those convicted of first- or second-degree sale or distribution of a controlled dangerous substance or possession with intent to sell.
What is the expungement procedure for participants who graduated after April 18, 2016?
On April 18, 2016, the drug court expungement process was streamlines to allow drug court participants to more quickly and easily expunge their records.
To initiate the process of expungement, the graduate should bring the matter of their expungement to the attention of the drug court judge prior to their graduation. The applicant, guided by their attorney, then fill out a proposed listing all the offenses they have been charged with. After the court signs the order, the applicant and their attorney must serve the order to all relevant parties.
This streamlined process takes between five and six months, and typically requires no court appearance by the applicant.
What is the expungement procedure for participants who graduated before April 18, 2016?
For participants of drug court that graduated before April 18, 2016, the expungement process proceeds like any other expungement process pursuant to N.J.S.A. 2C:52-1. This includes filing a Verified Petition for Expungement with the Superior Court.
This process typically takes between eight to twelve months, though in some cases can take longer.
Drug Court Problems and Reforms During the National Opioid Crisis
Written by Katie Metzger, Loyola University Maryland, Third Year
Disclaimer: The opinions shared in this article are the opinions of the author and do not reflect the opinions of Loyola University Maryland.