Stephanie Jablonsky
Associate Attorney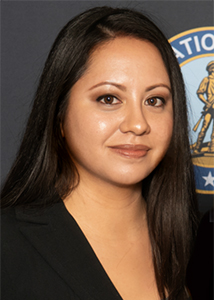 Biography
Stephanie is an associate attorney with a career based on research, advocacy, and experience with a diverse range of law.  She earned her Bachelor of Arts degree in Economics and Political Science at Rutgers University and her Juris Doctorate at Seton Hall University School of Law.  She is admitted to practice in New Jersey, the US District Court for the District of NJ, and as an accredited advocate for veterans in VA appeals.
In state criminal practice, Stephanie specializes in assisting clients facing criminal charges in plea negotiations and applications for diversionary programs like the Veterans Criminal Diversion Program and Pre-Trial Intervention Program.  She has also handled pre-trial detention hearings and has advocated for clients on municipal disorderly persons offenses and petty disorderly persons offenses in obtaining conditional discharges, conditional dismissals and probation.  
Stephanie also practices on a federal level in administrative law matters such as representing commissioned officers of federal agencies and advocating for veterans in obtaining military disability benefits, social security benefits, and military pensions.
Prior to her legal career, Stephanie spent six years studying and drafting legislation in the New Jersey State Legislature as a Policy Analyst and Chief of Staff.  In the General Assembly, she staffed the Assembly Labor, Regulated Professions, and Consumer Affairs committees.  Her work consisted of analyzing bills, composing bill reports for legislators, and providing support services in committee hearings.  Stephanie also served as the Chief of Staff for former Assemblyman and two-time gubernatorial candidate Jack Ciattarelli, handling his legislative affairs and directing district office operations.  Her policy background has helped her to continue advocating for veterans in the New Jersey State Legislature here at Citizen Soldier Law.